0
0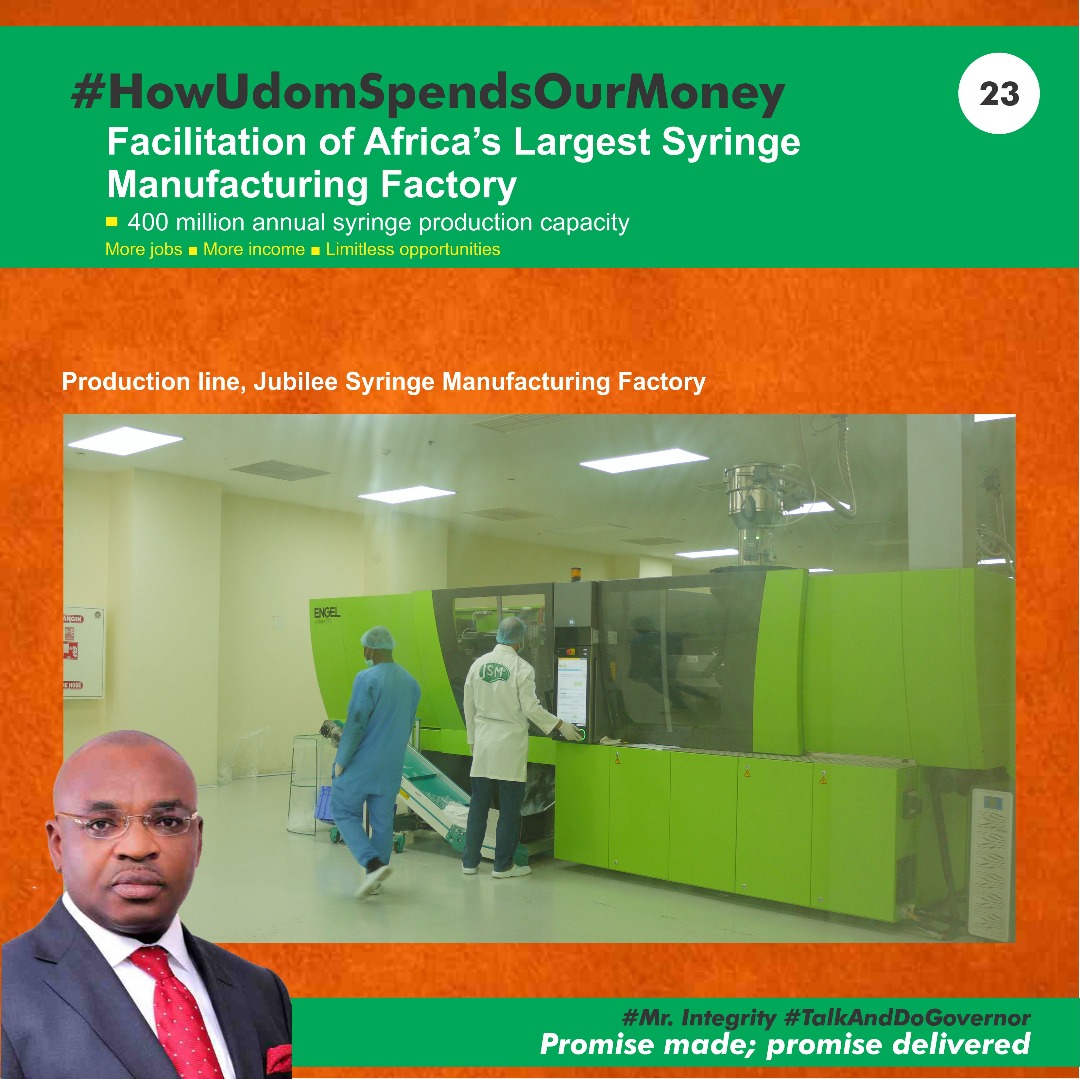 INDUSTRIALIZATION…
Behold the Production Line of Jubillee Syringe, Africa's Largest Syringe Manufacturing Factory, located here in our State, Akwa Ibom.
With a 400 Million Syringe production capacity, the company has saved the Nigerian nation from capital flight which hitherto was the order of the day, with huge investment on importation of syringes…
The factory was attracted to Akwa Ibom State through the instrumentality of our "Mr Integrity", Governor Udom Emmanuel, whose favourable investment policies, enabling environment, sterling managerial prowess and sound business acumen got the affirmative nod of the Foreign investors…
That's how Udom Spends Our Money….
More to come…
#HowUdomSpendsOurMoney!!!
#PromisemadePromisedelivered!!!
#TalkandDoGovernor!!!