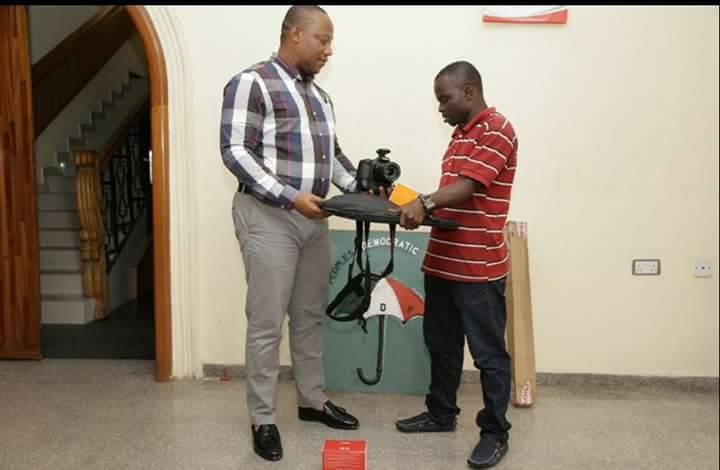 The people of Akwa Ibom State, particularly those in photography, have continued to describe Governor Udom Emmanuel's milk of human kindness and commitment to youth development through entrepreneurship as rare and unprecedented.
The Governor's recent gesture towards Mr. Wisdom Godwin Okon; a steadfast and committed photojournalist whose camera was destroyed during the electioneering campaign of Udom Emmanuel-Moses Ekpo in 2015, has yet rekindled hope amongst the youths that hard work pays.
Mr. Wisdom Okon has been rewarded and given a brand new Canon D60 Camera and accessories worth N1.6million by Governor Udom Emmanuel.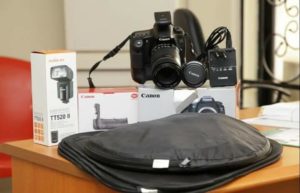 Represented by the State Publicity Secretary of the Peoples Democratic Party (PDP), Comrade Ini Ememobong, the Governor, who presented the tools to Mr. Wisdom Asuquo, charged him to make good use of the Camera, stressing that he was "encouraged to replace the camera by the can-do spirit in you which has also made you to rise to the faith of greatness through photography."
Governor Emmanuel used the medium to admonish members of the public to toe Mr. Wisdom's path by rising above idleness and laziness but eng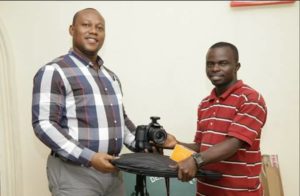 aging themselves in any field of productive endeavor as the scripture frowns at idleness.
Responding to the Governor's magnanimity, the overwhelmed Mr. Wisdom Okon, expressed appreciation and promised to put the tools to good use. The presentation, which took place at State PDP Secretariat, was witnessed by Mr. Wisdom Asuquo's friends, family members, and well-wishers.