CLICK HERE TO DOWNLOAD THREE YEARS OF TOUCHING LIVES PDF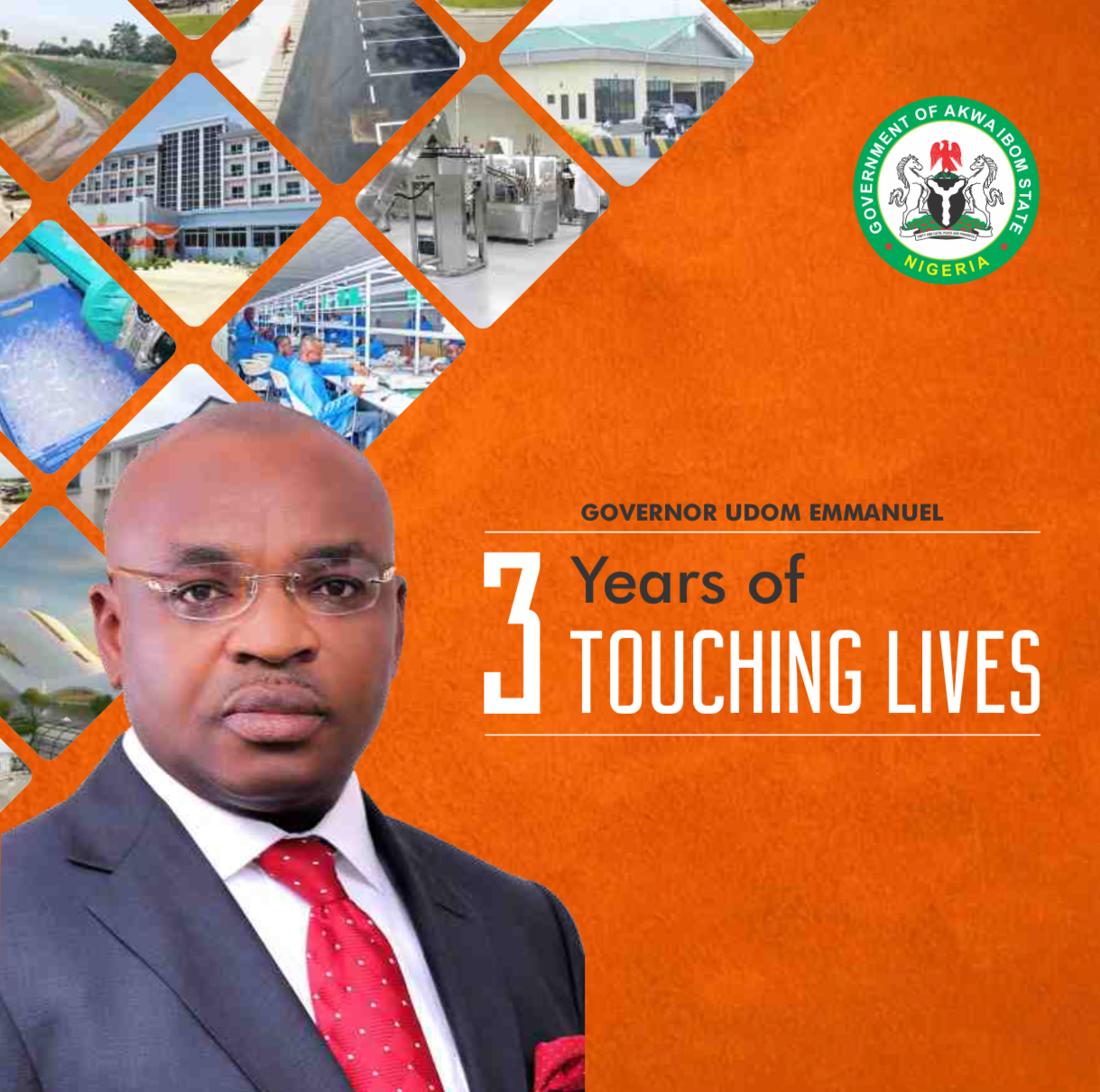 CLICK HERE TO DOWNLOAD THREE YEARS OF TOUCHING LIVES PDF
Three years have rolled by since Governor Udom Emmanuel assumed office on May 29, 2015. The echo of the voice of the Governor, as he signed a social contract and assumed up the mantle of leadership of Akwa Ibom State can still be heard, albeit, in a distant reverberation.
CLICK HERE TO DOWNLOAD THREE YEARS OF TOUCHING LIVES PDF
The projects, interventions and development-based activities which cut across multi-sectoral areas do not only give the reader a panoramic view of life-touching development, but provide a ready reference material in which every Akwa Ibom person can and living evidence that Akwa Ibom State is the emerging industrial hub of Nigeria
It is a reverberation that echoed the very fundamentals of the foundation and growth of Akwa Ibom, in which the Governor placed "a demand on all Akwa Ibom people, at home and abroad, to come with hoes and
shovels, and let us bury the twin evils of ethnicity and political sentiments which could slow us down in the journey to economic prosperity." CLICK HERE TO DOWNLOAD THREE YEARS OF TOUCHING LIVES PDF
Between May 29, 2015 when Mr Udom Emmanuel made that call for a joint effort to drive development in the State and now, May 2018 God's grace has been sufficient to Akwa Ibom State. Quite a lot of great things and good fortunes have availed the State under the inspirational governance of Governor Udom Emmanuel, in three years.
Click here to download a compendium in which you would get to appreciate the development value of Governor Emmanuel's Five-Point Agenda; even a better understanding of the Man, Udom Emmanuel.
CLICK HERE TO DOWNLOAD THREE YEARS OF TOUCHING LIVES PDF
To paint a clearer picture of the weight of Governor Udom Emmanuel, achievements in just three years in office, we have included a throwback of his inaugural speech for your refreshing re-election.
These and many more form the living evidence of the sterling performance made by Governor Udom Emmanuel in his three years of governance in Akwa Ibom.
CLICK HERE TO DOWNLOAD THREE YEARS OF TOUCHING LIVES PDF
Despite the daunting challenges of a national economy that has been struggling to recover from a downward spiral since 2015, the government of Mr.Udom Emmanuel has single-handedly powered an investor-driven sustainable
development agenda. Achievements recorded so far, has catapulted Akwa Ibom into the premier league.
CLICK HERE TO DOWNLOAD THREE YEARS OF TOUCHING LIVES PDF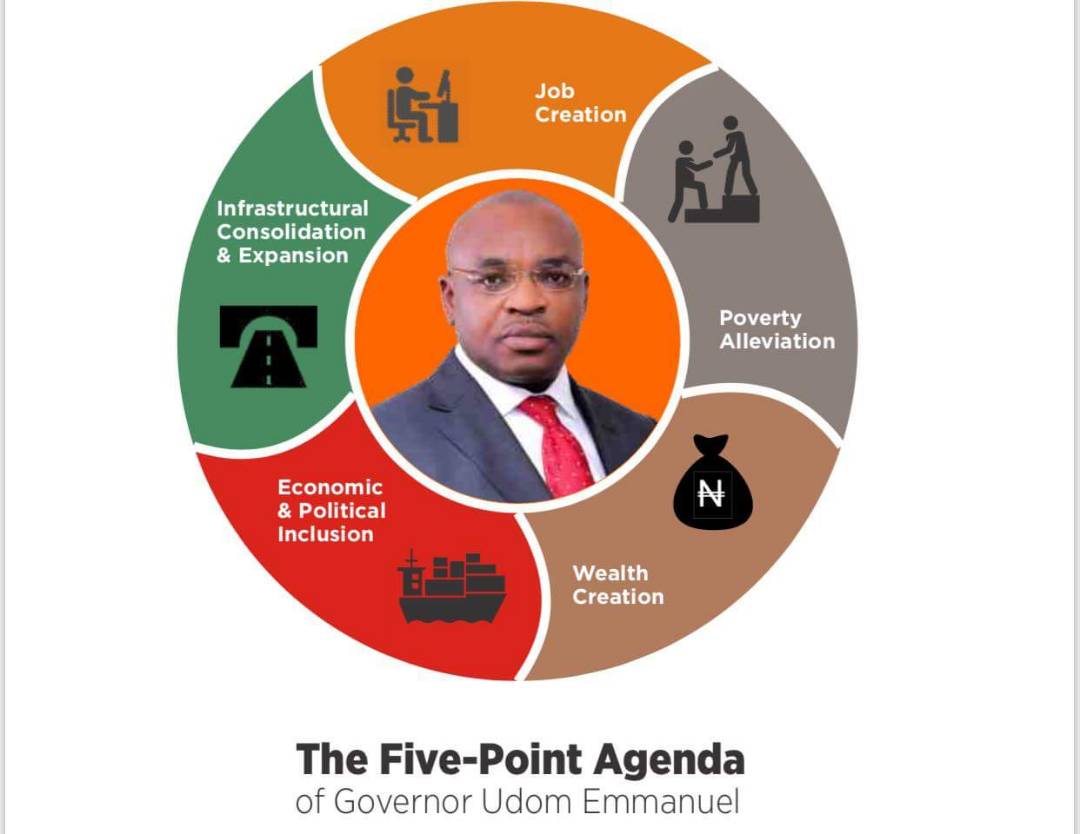 CLICK HERE TO DOWNLOAD THREE YEARS OF TOUCHING LIVES PDF