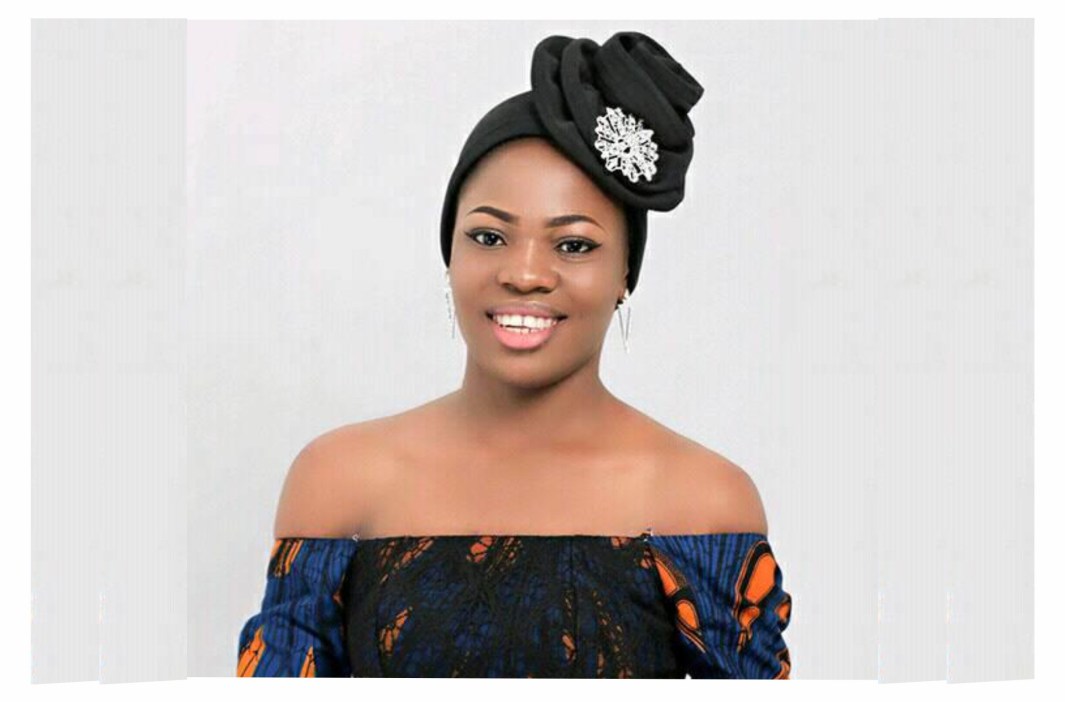 The social media space in Akwa Ibom has been awash with a slogan which did not only become a trend, but went viral as far as being used by politicians – "Afo Udoho Idad"! (You are not insane).
The colloquial is been used by so many, cutting across class and age to drive home their strong point when making a post on various social media platforms particularly Mark Zuckerberg's Facebook.
Many got wondering who would have been the brain behind the trend and in order to put an end to this curiosity, we decided to beam our search light and bring to spotlight the face behind the recent trend.
Meet Helen Edet Asuquo who is also referred to as "Duchess Chelsea", a diehard Chelsea Football Club fan, the young woman behind the "Afo Udoho Idad! (You are not insane)" slogan.
According to Helen, it all began at the most focal point for meetings in Uyo, Ibom Plaza.
"It all started when I saw a guy at Plaza area by the Udi Street end, he was dressed on a jean trouser, tucked in his Polo shirt and wore a palm slippers…in my mind, I was like…"Sir duok ofon ami ke afo udoho idaad (Please Sir rest, fly your shirt because you are not a mad person)", she states.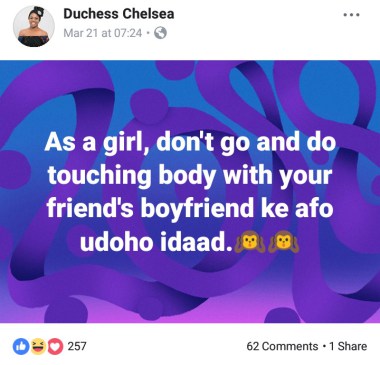 When asked how she felt when she saw that the slogan had become a trend, she said, "I was surprised though, be feeling like young Emmanuella".
Helen says said she does not see the trend end anytime soon. "I don't see the trend end anytime soon, though I even stopped using it but still see it on my (Facebook) timeline as many are still (making) use of it".
Today marks two (2) weeks and five(5) days for the afo udogho idad trend. Kindly share this post "ke afo udogho idad!"
Source: Hypestationng