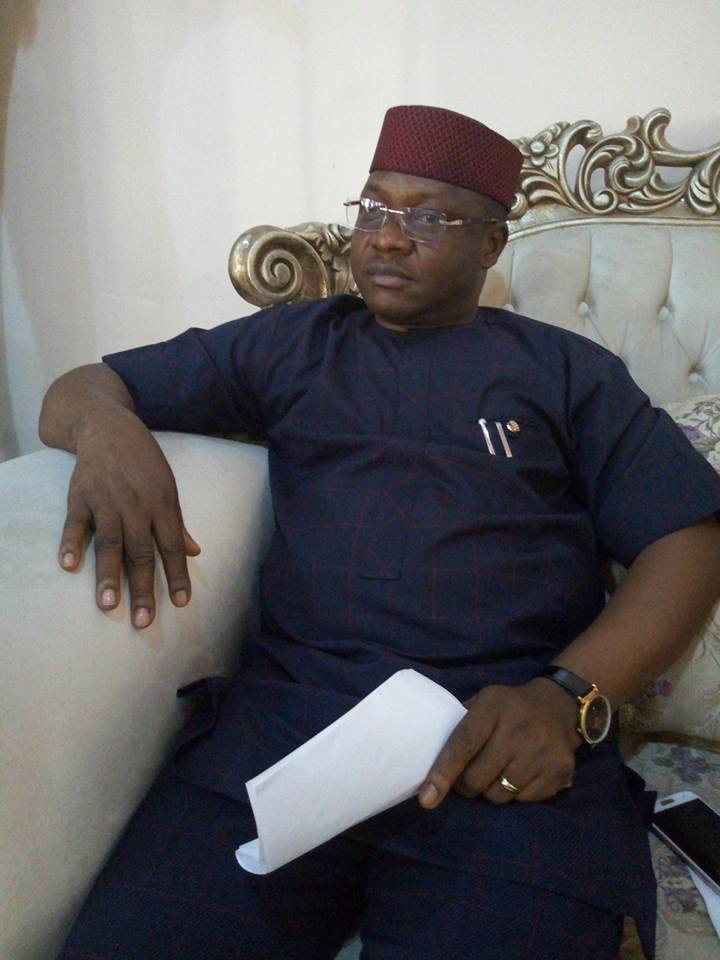 …prays for successful tenure
A Caucus member of the All Progressive Congress (APC) in Akwa Ibom State, Elder Enefiok Ekefre has described the Uyo Council Boss, Elder Imoh Okon as a seasoned and competence leader.
This followed a swift intervention and moved by the Uyo Council Boss, Elder Imoh Okon to put a stop to the unending war in Anua Community over revenue collection in Anua Market has continue to receive commendations from the people within and outside Uyo Local Government Area.
In his statement made recently in Uyo, the Akwa Ibom State capital, Ekefre said, "The current Chairman of Uyo Local Government is a very sound and intelligent person.
Party affiliation not withstanding, he is one of the boys that passed through my tutorship. So, I know his capacity and can attest to his character of who they are.
He is well educated and highly exposed, he is a cerebral person and a team leader and I pray that God should help him to succeed".
Further, the APC top shot said so far, the Council Boss has done extremely well, maintaining that if not for any other thing, his intervention on the the recent crisis between the women and Anua Market management in his (Ekefre) community was a typical example of his leadership capacity.
"The market women protested the fraudulent extortion of money from them by a certain group of people and the press publicized it. The Chairman did not wait until there was blood sheds, he intervened.
Precisely few days ago, I'm told there was a fact finding committee from the Council who came to look at the market and find out what was the problem. That is one example of good leadership. Not until crisis occur. So, he has done extremely well" – he stressed.
Further, Ekefre noted that Elder Imoh Okon is working in line with Nigeria's Constitution, saying that the Constitution, which according to him is the supreme document, vested the local governments with power to own markets and motor parks therefore making the Anua market a property of Uyo Local Government and not the community.
"If they want the market, they would take over it because the market is located within the catchment area of Uyo capital city. They have to take over and build a modern market".
Anua market is located at the gateway leading to Five-Star Hotel and other places.
"You will see people selling on the street like what you used to see in Calabar were people used to sell along the road long before Donald Duke came and stop that nonsense".
"The Chairman of the Council is trying to put sanity to most of these things.
Some people are always interested to make money by extortion or whatever means, they don't care about the decency, the sanitation aspect and others.
So what the Chairman is doing by trying come into the market to ensure sanity is restored and there is no blood shed is a welcome development and example of a good leadership.
Party affiliation has nothing to do with this. I want to tell you; I don't quarrel with success. The young man is a successful story. He said.
(c) NDANTI EKUH