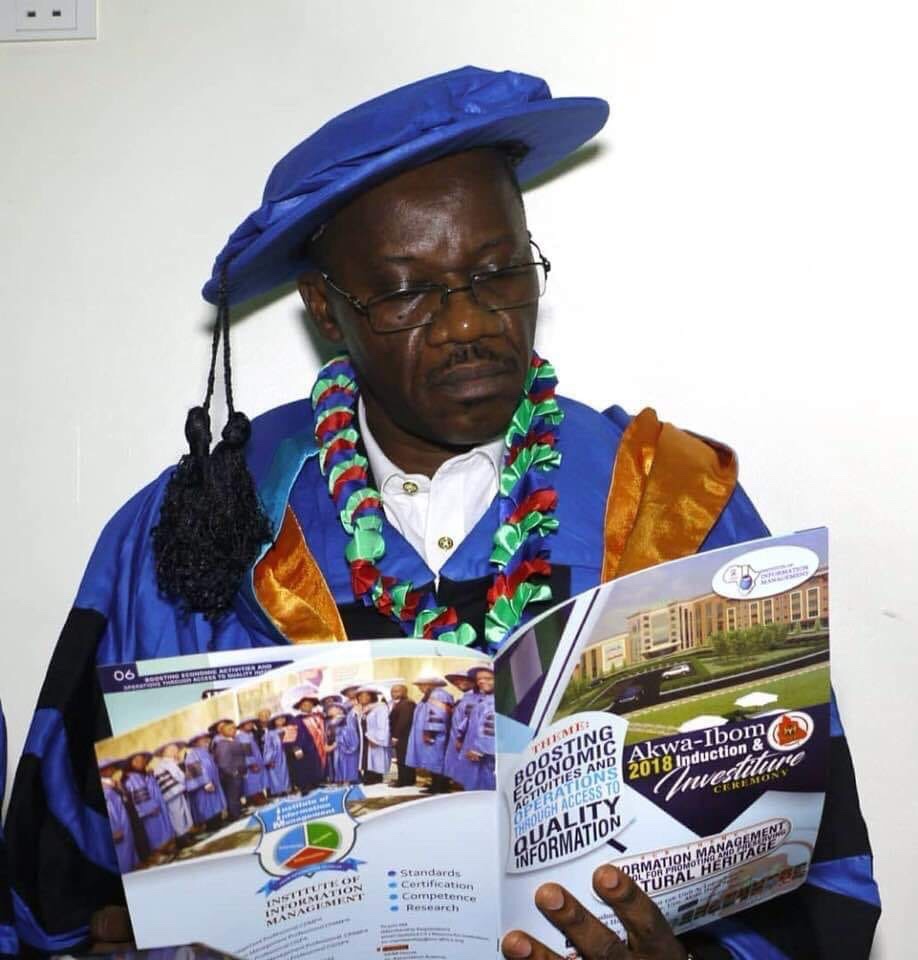 AKS Commissioner for Information and Strategy, Charles Udoh is set to mount the rostrum for decoration with a Fellowship Award by the Institute of Corporate Executives of Nigeria; FICEN.
The Award will be conferred on the Information Boss, tomorrow, Thursday 1st November 2018 at the conference hall of the Federal Secretariat complex Uyo in the morning.
According to the organizers of the Award presentation ceremony, Charles Udoh was found worthy of the award by distinguishing himslf as an excellent leader both in the corporate and administrative circles.
We, join the teeming fans and well wishers to congratulate the State Information Chief Executive on the deserving Fellowship Award, FICEN and share with the Commissioner on the epochal occasion while wishing him more feats in the days ahead.
To this end, top executives of Corporate institutions, associates, colleagues, friends and allies of AKS Information Boss, Charles Udoh and indeed Ministry of Information and Strategy are invited to witness the Award presentation ceremony.