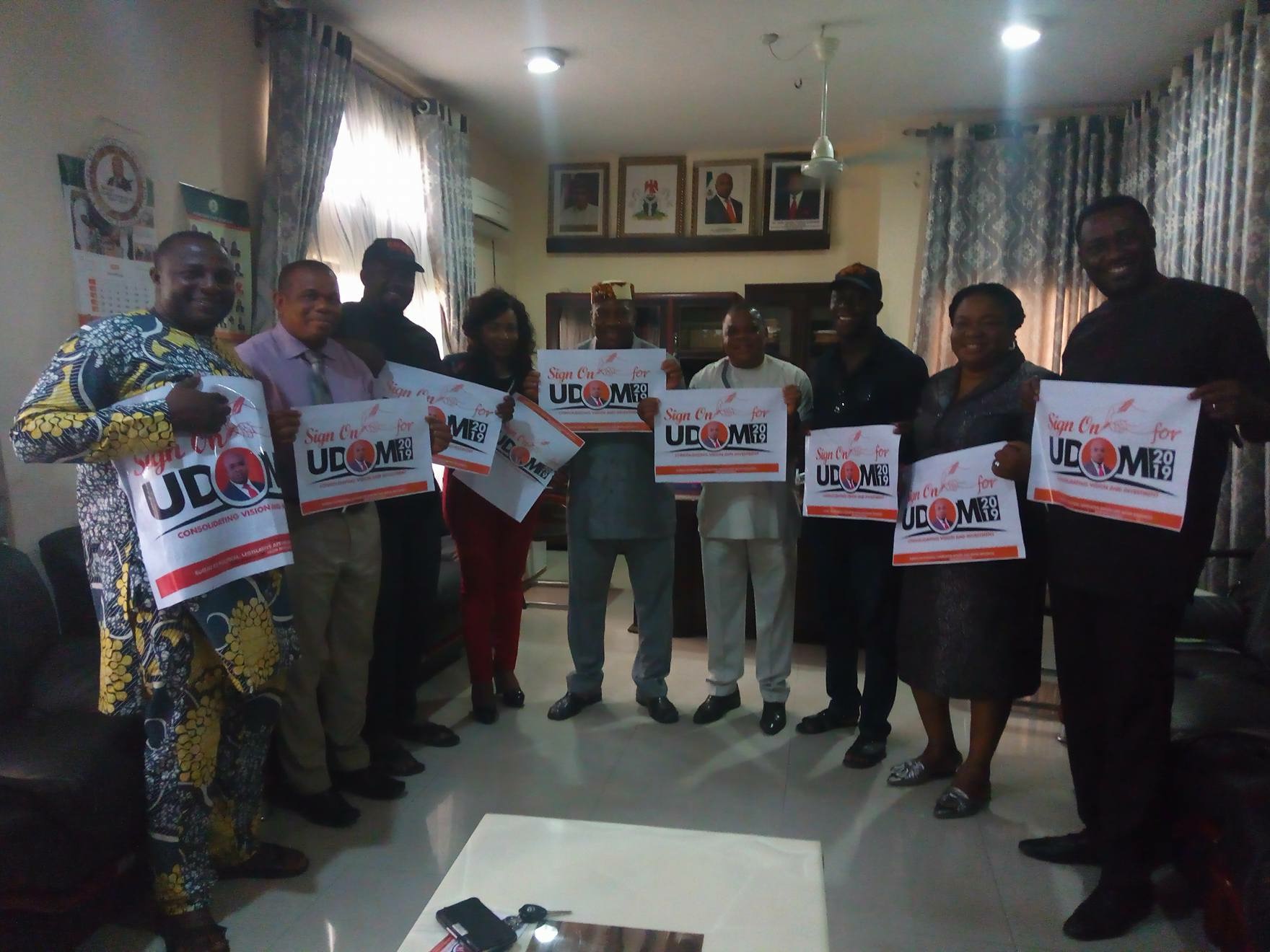 …applauds Sign On for Udom Promoters
By Edifon Abasi-Obot
The Special Adviser, Bureau of Political/Legislative Affairs and Water Resources, Rt. Hon (Barr.) Ekong Sampson, has expressed satisfaction with the solid support base which Governor Udom Emmanuel continues to enjoy in Akwa Ibom State.
Ekong Sampson made the remarks during an interaction with the promoters of the "Sign On for Udom" campaign, an emergent programme of his Bureau, to further drive and concretize the support of the people of the State for the Udom Emmanuel-led government.
Expounding on the essence of the programme, Barrister Sampson said Sign On Campaign will create a platform for friends of the Governor to visibly identify with the successes recorded by his administration and the drive for his reelection.
He said Governor Emmanuel's achievements markets him enormously, thus the support base of the governor has been steadily increasing.
The Political Affairs boss however charged the governor's support groups to be innovative and advocacy driven, to consolidate the goodwill of the people towards the government.
Sampson reassured that the Political Affairs Bureau will continue to work with relevant groups to promote good governance in the State.
The Permanent Secretary in the Bureau, Mr. Nse Edem, extolled the "Sign On for Udom" promotion team for their determination to drive the campaign, expressing confidence that the group was well composed and poised for optimum impact.