We shall turn one of the schools we have taken over to a science and technology institution, the roads that we awarded which were abandoned has been reawarded today, in no time and with your support, we will construct more roads and infrastructure in Okobo.
Let Okobo People stand with all PDP candidates come February 16 and March 2, 2019. We promise the youths that in our completion agenda, we are out to create more employments for our youths.
Within the period we have been here as your governor, we have laid very solid foundation. No one rests after foundation laying. We have come here today to ask for your consent and support to start the constructions.
Okobo is in for an unprecendented transformation; what you've seen today is only the foundation. Give me a good team, give me four more years and the report card shall put smiles on all our faces, including our unborn children.
We are out to create employment opportunities and empowerment programmes for the youths in Okobo.
"At times you won't know that who are under you are the ones trying to sabotage you. I'm sure you know how the contract of dualization into Okobo came about. We have contaminated and rewarded those contracts to an international contractor
I have awarded Nung Atai, Atabong up to Beach Road to an international contractor. The former contractor who was within the Oro Nation abandoned the project and disappointed our decision to be patriotic.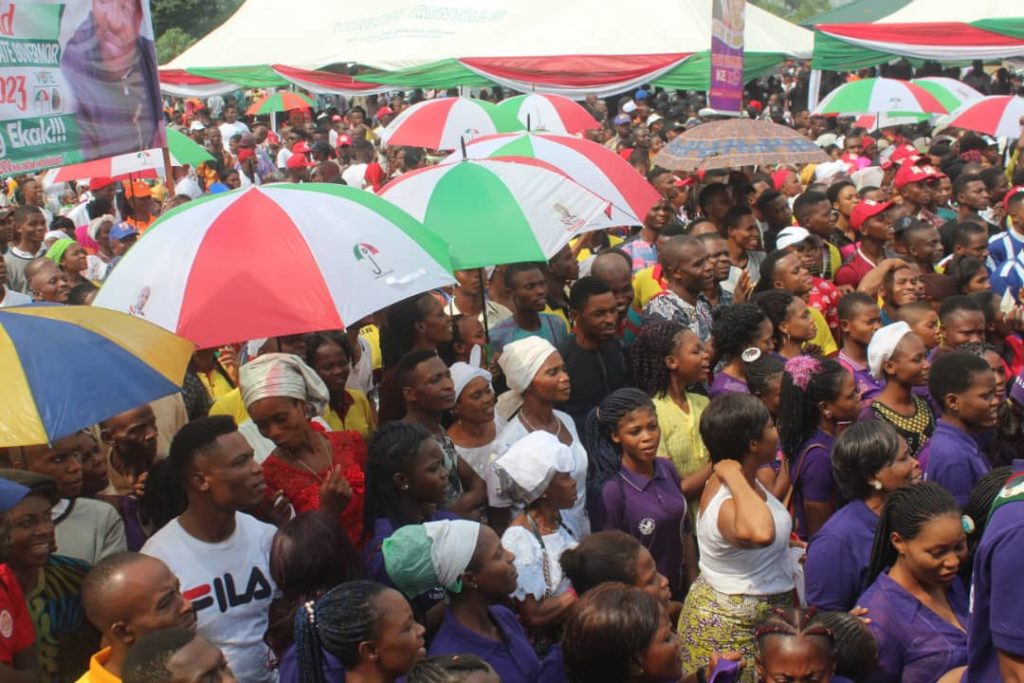 I noticed Okobo does not have a standard science school. I will make sure that one of those community schools that were taken over by government is turned to a Science and Technology school.
From September this year, everything needed including the science laboratory, ICT center, etc will be made available.
We've laid all foundations within the short period. We are coming back to start constructions. We had start all over because there was not even a kilometre of road in Okobo done by the immediate past administration."- HE, Udom Gabriel Emmanuel, Governor Akwa Ibom State