– AKS INFO BOSS CHARLES UDOH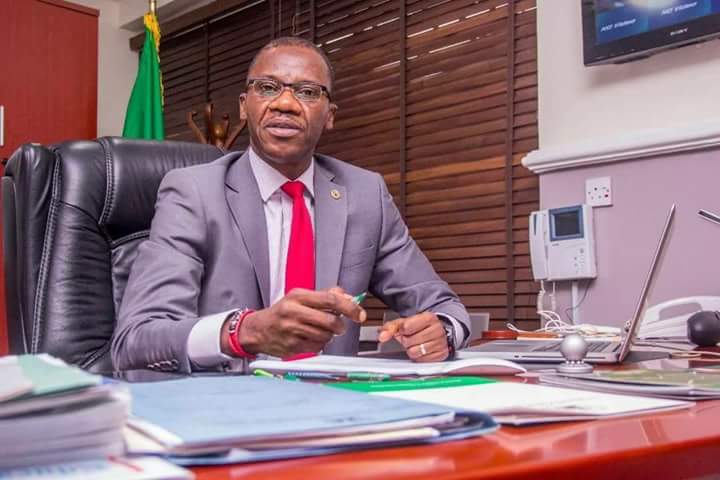 A Compendium of the giant strides of Governor Udom Emmanuel within the 36 months of his administration is to be made public soon.
The over 200 page Compendium, a publication of Ministry of Information and Strategy, chronicles landmark achievements of Governor Emmanuel in all sectors which will not only douse the falsehood spread by cynics but will serve as a reference material of facts on all executed projects and their locations across the state.
Speaking on a Planet Radio Live interaction programme, Akwa Ibom Mandate, Thursday, the Commissioner for Information and Strategy, Charles Udoh said, Governor Udom Emmanuel has within the last 36 months of his administration embarked on programmes and executed more projects in Akwa Ibom State than it is done in so many other states in Nigeria, stressing that, the Compendium on the 3 Years of Governor Udom is out to capture all these programmes and projects for the reading members of the public.
The Information Boss expressed with regret that, well placed members of the public at vantage position who would have led the younger generation aright by putting the present government in good light and in right perspective are those spreading falsehood and engaging the younger innocent generation in campaign of calumny and blackmail against the good work in the state performed by Governor Udom Emmanuel.
He illustrated where a knowledgeable indigene of the state publicly said there is no syringe factory, no pencil factory and no toothpick factory in the state when all these factories are up and in full operation emphasizing that such an indigene is not helping the youth to grow but should be advising them to seek employment and other value chain opportunities available in those facilities.
Charles Udoh reiterated that the government welcomes constructive criticisms that will help in the development of the state and listed two cases of such constructive criticisms to include a post on facebook of pupils sitting on the floor of a classroom without desks and a report through Udomcares Citizen centre on the same issue in schools at Atan Offot, Uyo and Uruan, disclosing that with those reports he promptly swung into action, drove to the schools, confirmed the story and within days desks were provided to the schools.
Udoh said democracy thrives on participatory governance with positive contributions by citizens, emphasizing that, this was the motivating factor behind the setting up of the Citizen Centre for indigenes to send in feedback, views and reports that will aid the development plans of government as well prompt urgent government intervention from Monday to Friday between the hours of 9am to 4pm through sms or whatsapp on phone no 09076173782 or email to citizen@akwaibomstate.gov.ng.
He urged indigenes of the state to join Governor Emmanuel in promoting project Akwa Ibom geared at sustainable development for the people and shun religious and political sentiments as government projects and programmes are made for all irrespective of religious and political affiliations.
"Governor Udom Emmanuel is constructing roads for all indigenes irrespective of political divide, free medicare and free education is for all so let us come together in love and unity to build the larger Akwa Ibom project", Udoh emphasized.
#codeUdom!!!
#udomisworking!!!
#aksmoist!!!