CRACKS IN AKWA IBOM APC AS UMANA UMANA'S MEN RETURN TO PDP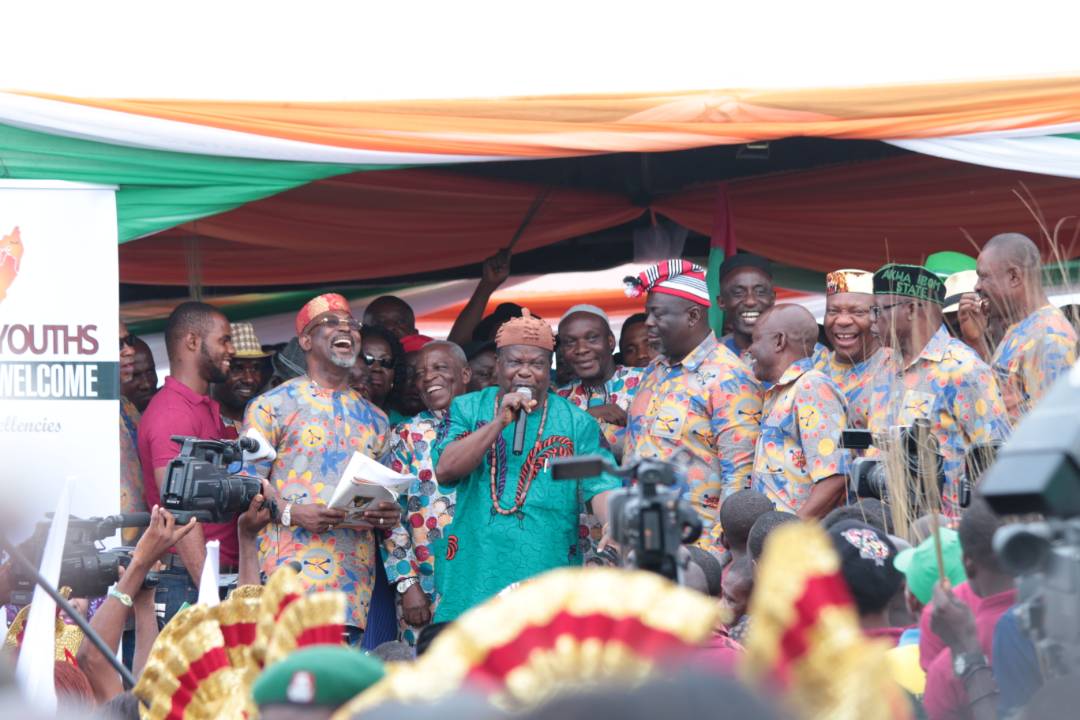 "Out of the 50,000 people in this stadium, 20,000 followed me, it is not easy. The party that I belonged, the APC, there is someone they chose and all of them don't like him, but are following him because the person deceives them with contracts. The issue is that two weeks ago, I and the deputy Governor, we were in one church. Then Nsima Ekere came and said that he will open up a small road for that community in Oruk Anam.
Nsima Ekere knelt down for everybody to pray for him since he wants to be Governor in 2019, but the deputy Governor and I knew who will be the Governor in 2019, we did not join to pray for Nsima. The head pastor asked why I did not stand up to pray like others and I said that I prayed but this is what I prayed.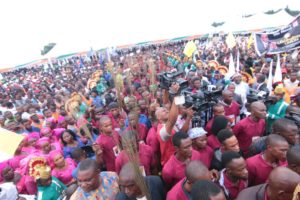 While some others were praying that Nsima Ekere will be the Governor in 2019, I prayed to my God as well. I called Jehovah 7 times , and He answered me, and I said please Lord do not answer what these people just prayed. And I said please God have you heard what I said and God said He has heard, He said accepted, I should consider it done.
Today that I came, I came with these people, and they are many. I commend the youths and those that helped me get here.
I brought these people, I came from APC; APC does not have a candidate, I was the Director General of their Campaigns and I know that their house is not in order, because they forgot people who worked and laboured to make APC what it is.
We heard about change but the change turned out to be from frying pan to fire. At least let us come back to the frying pan, the umbrella is a very good symbol for those who know geography you know that there is something called Ozone Layer, which the umbrella can cover; but we discover that the way they use the broom, first of all not to sweep the floor but to clear the ozone layer, such that the sun that has come on us now is so unbearable, apart from that we discover what many people did not know, the broom is what witches carry. Recently, you outlawed cultism in the state. I expected you to outlaw witchcrafts, but it is like you spared the witches because their party is in control at the center. But we wish that when you come back in the second term, you will do the needful. Continue what you are doing and since you are a person of peace. Let peace reign"
Rt. Hon. Chief Sunny Udom
DG, Akwa Ibom APC Campaigns 2015